Art
Fabulous artwork by children at laira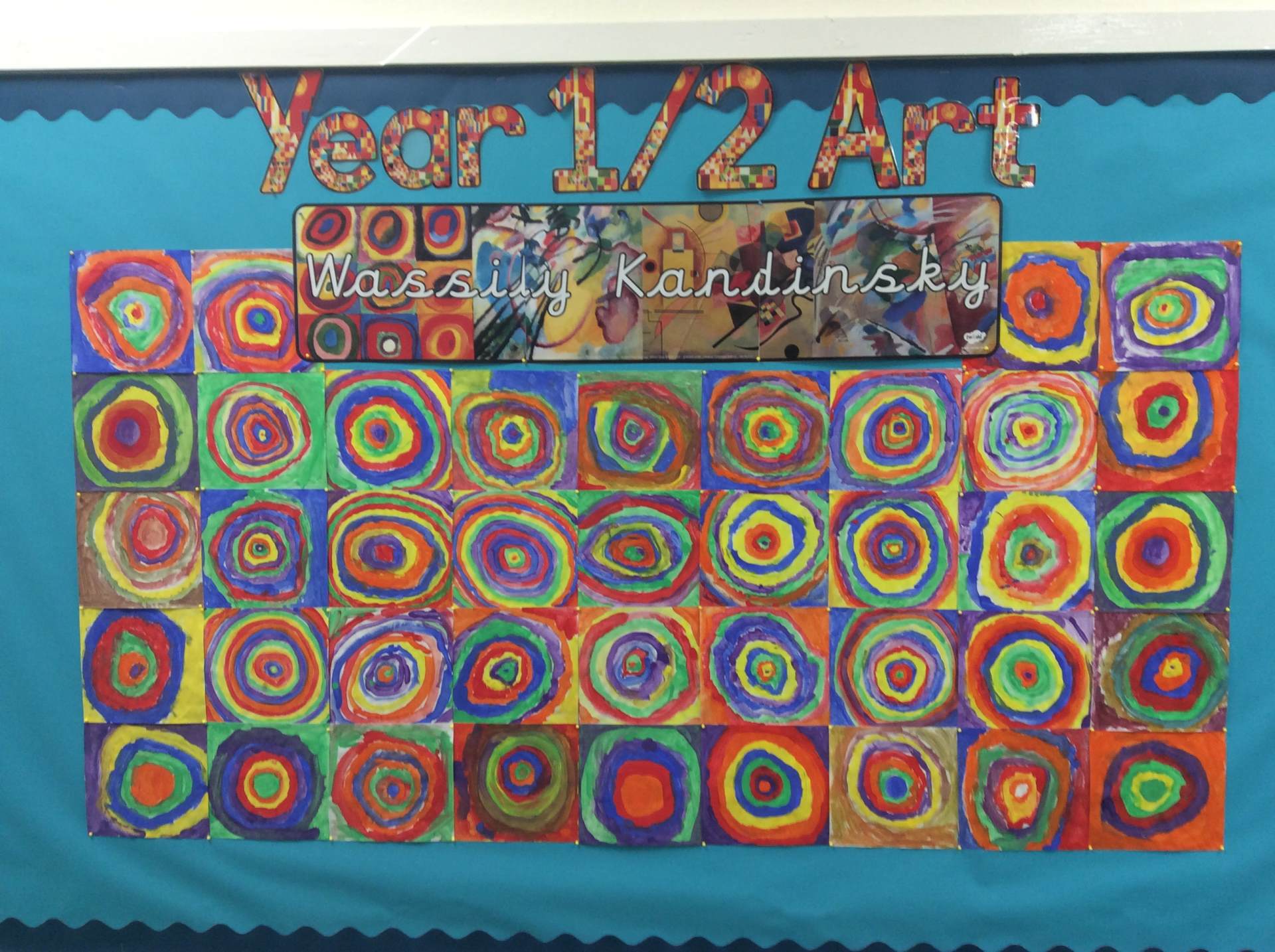 Plymouth Radio competition
I am pleased to announce that Ruby from Apple class was the overall winner, chosen by Plymouth Radio, for their Christmas card competition.
Ruby won herself a prize, her class a pack of Christmas cards with her design on and the school a fabulous new Christmas tree from Otters Nursery.
Final project 5/6 Egyptian masks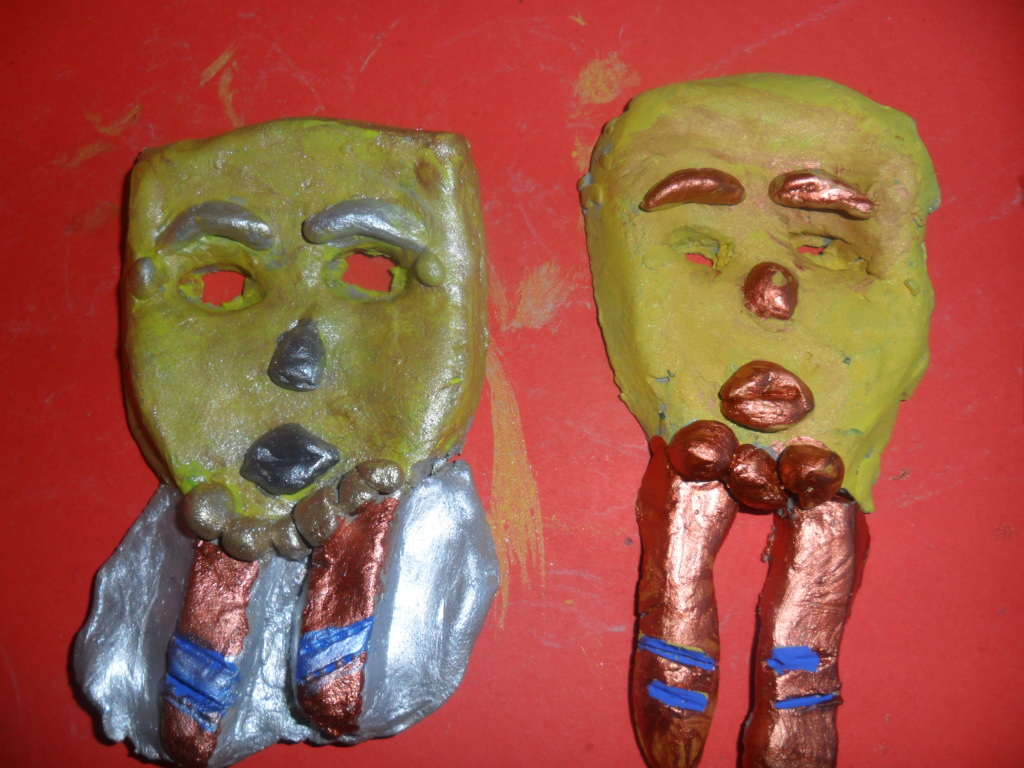 Visit from plymouth college of art
At the end of last term, Year 5/6 were very lucky to take part in a workshop run by some students from Plymouth College of Art. The children had a fantastic time learning lots of different techniques to use when handling clay. They made pinch pots and coil pots, from this the children thought about how these techniques could be used to make their Egyptian death masks at the end of Autumn 2. I would like to say a huge thank you to the young ladies from the Art college, they really inspired our children. I am also very excited to see the finished products that year 5/6 produced!
Mrs Taylor
For more pictures please visit our gallery page.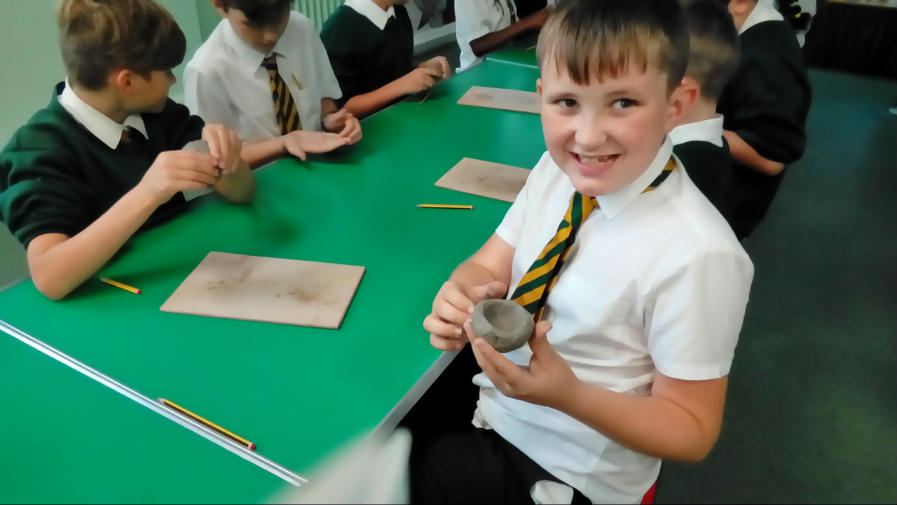 Artist in residence
This year we have decided to promote our 'Artist of the month' to 'Artist in Residence'.
Congratulations to all of the children who were chosen as our first 'Artists in Residence'. Your wonderful Art work is displayed outside of Foundation and will remain there until Christmas, so please come and have a look!
Year 1 Art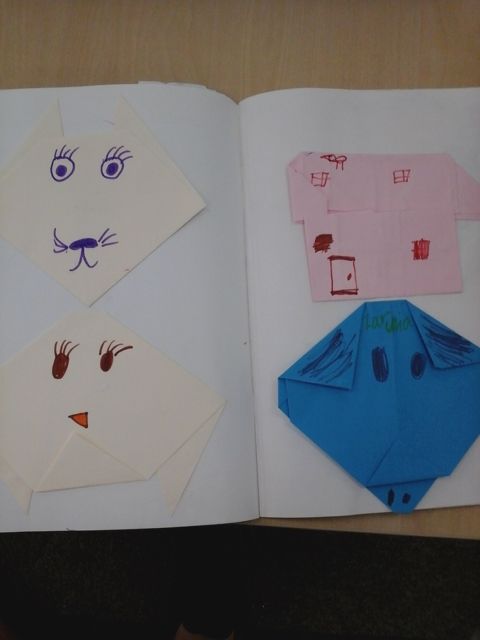 YEAR 2 Art
Year 2 have been working with clay to create some animal prints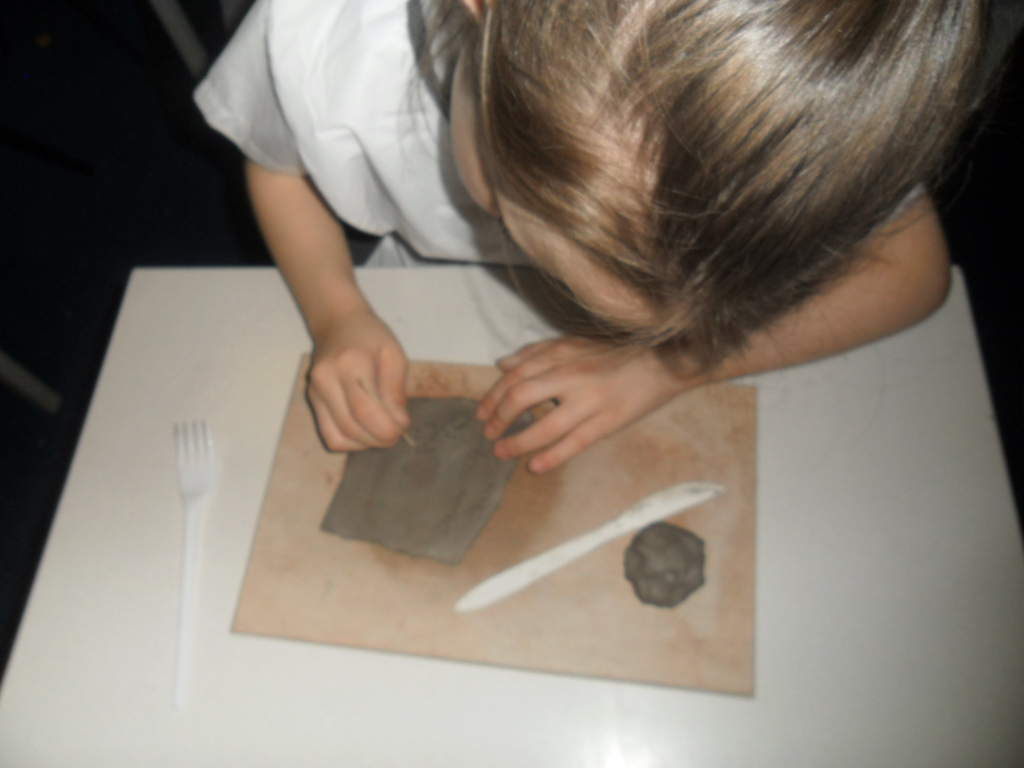 Artist of the month
Congratulations to the children below who were nominated as the artist of the month last term. We will be nominating the next artist of the month at the end of March ready to celebrate the children's achievements when we return to school after the Easter holidays. It has been wonderful to meet these budding artists and to see the enthusiasm for art in many forms around our school!
Mrs Taylor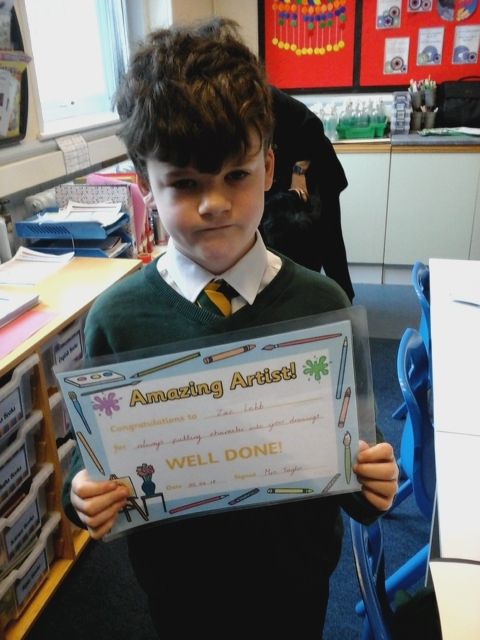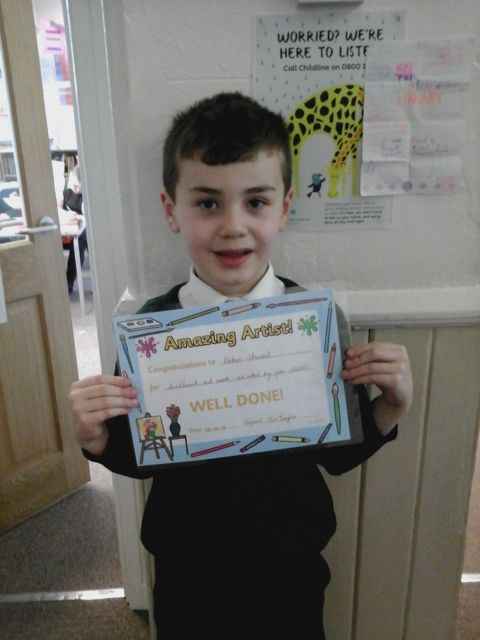 YEAR 5/6 Tone

Pictures of our lovely displays and some of the children's fantastic home learning!