Young carers
Update March 2021
Check out the latest News Letter from Home-Start South& West Devon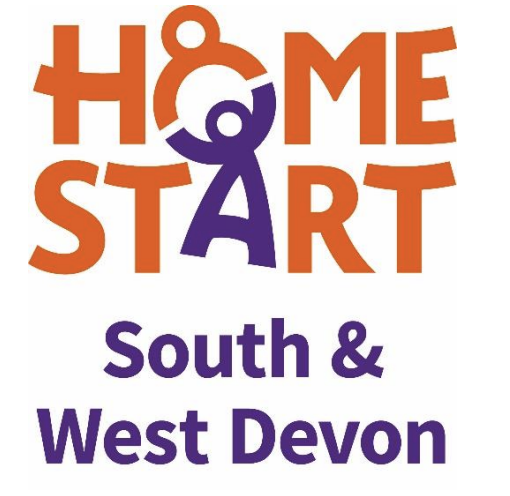 Update february 2021
Laira Green has achieved the Young Carers Bronze Award!!!!!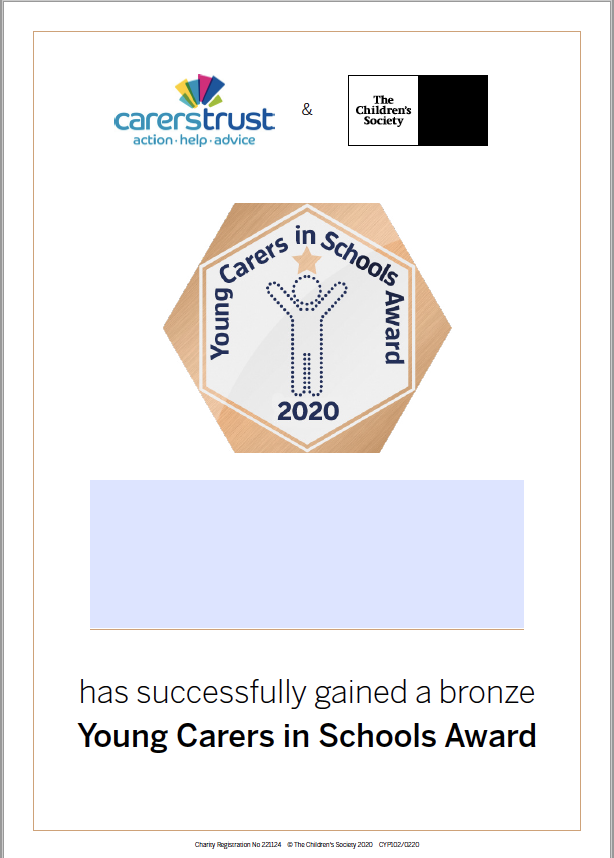 Update 5th January 2021
We know we won't see you in person( unless you are in school ) But Ms Frost and Mrs Kennedy are ALWAYS on the end of an email, you can also call Ms Frost on her mobile.
Email Ms Frost jfrost@lairagreen.plymouth.sch.uk and Mrs Kennedy bkennedy@lairagreen.plymouth.sch.uk
Mobile 07398114387 8am to 4pm Mon-Fri
UPDATE 20th March 2020
We know we won't see you in person( unless you are in school ) But Ms Frost and Mrs Kennedy are ALWAYS on the end of an email, you can also call Ms Frost on her mobile.
Email Ms Frost jfrost@lairagreen.plymouth.sch.uk and Mrs Kennedy bkennedy@lairagreen.plymouth.sch.uk
Mobile 07398114387 8am to 4pm Mon-Fri
What is a young carer?
You're a young carer if you're under 18 and help to look after a relative with a disability, illness, mental health condition, or drug or alcohol problem.
If you're a young carer, you probably look after one of your parents or care for a brother or sister.
You may do extra jobs in and around the home, such as cooking, cleaning or helping someone get dressed and move around.
You may also give a lot of physical help to a brother or sister who's disabled or ill.
Along with doing things to help your brother or sister, you may be giving them and your parents emotional support, too............
So you are a young carer..... your first thought is nobody understands! or I have to keep this quiet because whoever I am looking after will get in trouble, But I am so tired,I need help it is overwhelming.
If you are feeling overwhelmed, don't know who can help. Then STOP! take a deep breath and remember your Laira Green family is here for you. You can always ask to see Ms Frost, Mrs Kennedy or look out for a teacher or TA wearing a special lanyard like this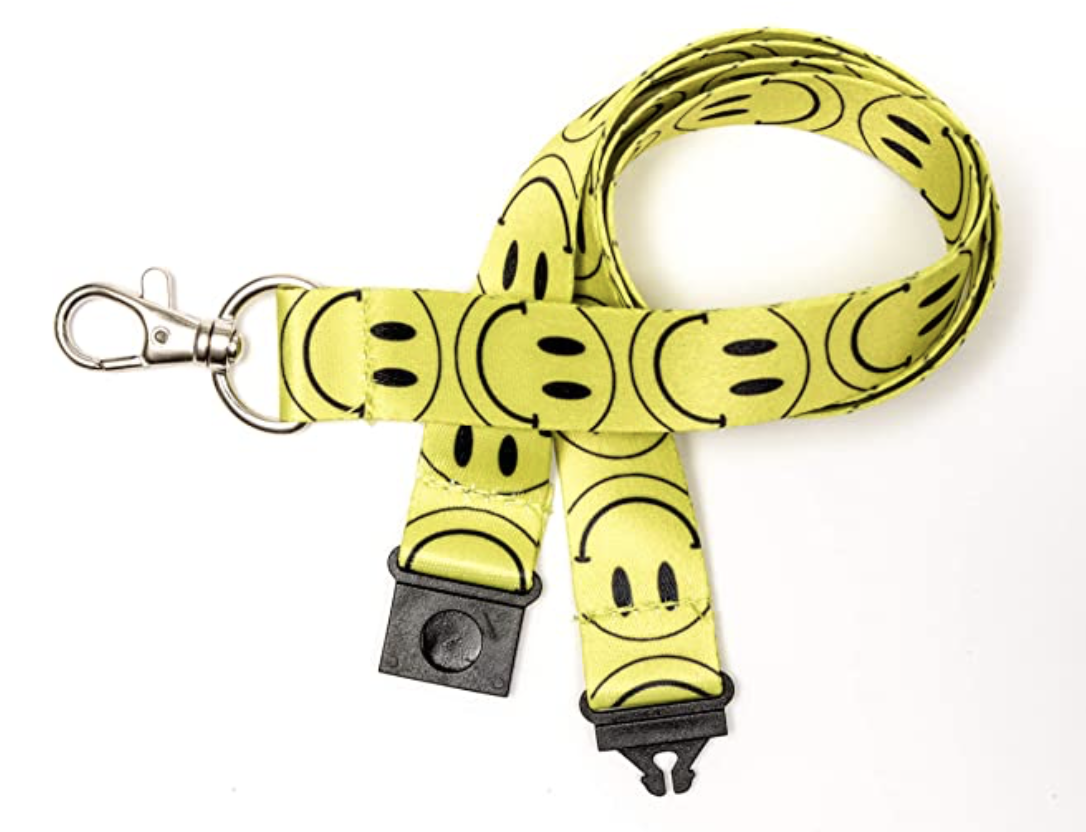 Not sure what Ms Frost or Mrs Kennedy look like check out the photos below.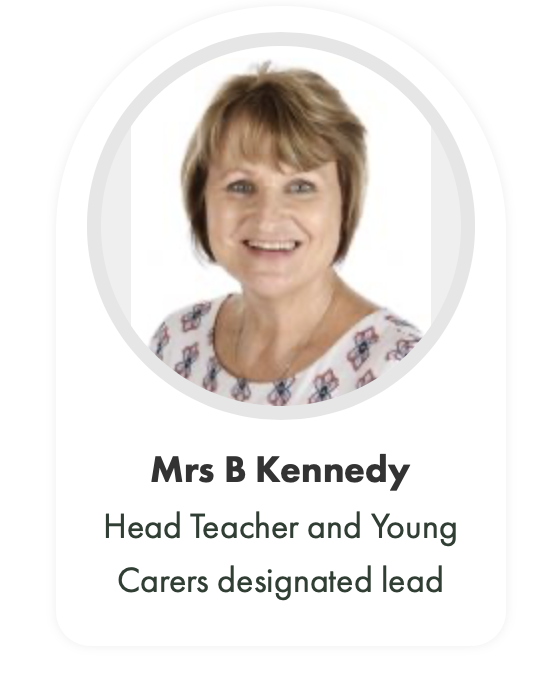 jfrost@lairagreen.plymouth.sch.uk bkennedy@lairagreen.plymouth.sch.uk
Mobile: 07398114387 8am to 4pm Mon-Fri
If you are nervous or scared and prefer to email then you have your own dedicated email address youngcarers@lairagreen.plymouth.sch.uk.
All teachers are aware of who the young carers are at Laira Green. Please remember to use your worry boxes in the classrooms, or the Young Carers suggestion box in the Pastoral support room.
Keep an eye out on the school noticeboard for info on the extra support that we can give you. Below is what it looks like.
Check out these websites that you can take a look at that give you extra information and support. Click the links below to find out more .

This song was written and recorded by a Young Carer who is just like you! she maybe older but it is the same feelings and struggles you are not alone in this!
MEMO FROM YOUR CHILD
Dear Mum and Dad,
Please help me to love myself. Don't spoil me. I know quite well that I shouldn't have everything that I ask for, I'm only testing you - but please give me the discipline I need!!
I need my sense of dignity, so please don't belittle me in front of people. I'll take more notice if you talk to me with as much respect as you give to your grown-up friends.
Don't ridicule me or imply that my inappropriate behaviour means that I am bad. It erodes my sense of worthiness.
Don't be too upset with me when I say, 'I Hate You.' It isn't you I hate; it is your power over me.
Please be patient with me. I may be a late bloomer.
When you have a bad day, please don't take out your frustrations on me.
Please don't shout or nag. If you do I shall have to protect myself by appearing to be deaf.
Please help me to feel good about myself by telling me of the good things about myself more often than you tell me of the things you don't like.
Don't bribe me or make rash promises .Remember that I feel badly let down when promises are broken.
The more you give me the safety to show my true feelings, the more you will see of my inner beauty.
Don't be inconsistent. That completely confuses me and makes me lose faith in you.
Don't tell me my fears are silly. They are terribly real to me and you can do much to reassure me if you try to understand.
Don't ever think that is it beneath your dignity to apologise to me. An honest apology makes me feel surprisingly warm towards you.
Please praise and acknowledge me for who I am and not for the things I do, for then I will grow up without the stress of comparing and competing.
Please keep reminding me that I am basically good and capable and worthwhile, so I can grow up loving and accepting myself.
Don't forget that I can't thrive without a lot of love and understanding…..but i don't need to tell you, do I.
I love you and I don't expect you to be perfect either!!!
Check out this snap shot of a 'Day in the life of a carer'
Bronze award
Our amazing Ms Frost (PSA) is in the process of working towards the Bronze Young Carers Award and has also been selected by Plymouth City Councils Young Carers Champion, to be part of an Educational Support Team (EST). This is a new venture that is being developed with the view to roll out to the whole of Plymouth in May 2020. This new role will entail Ms Frost being the first port of call for other Primary Schools throughout Plymouth when they need advice about how to support Young Carers within their schools, so that others can access the same level of support that we have developed.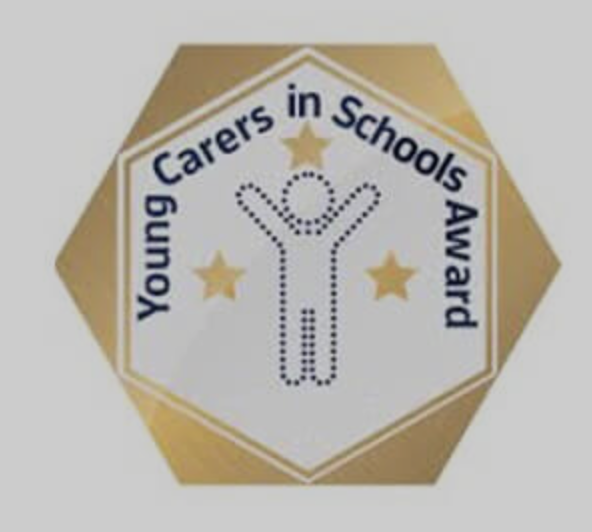 Ms Frost is taking some of our Laira Green Young Carers to the Young Carers Awareness Day at Plymouth Citybus Depot on Thursday 30th January. On the day they will get the opportunity to meet other Young Carers from around Plymouth and learn all about how Citybus operate on a daily basis.
Some of the ways we promote our Young Carers
Previous Events
We are looking forward to our annual young carers day out. This will take place on Tuesday 18th June2019. We will be having an open top bus tour around Plymouth followed by a picnic and ice-cream on Hoe. Please check back for photos!!
In April 2 of our amazing young carers, joined other young carers from across the city to take part in activities at Hands2gether. They had the opportunity to make a personalised mug, using traditional methods from baking to glazing them.
On Thursday 14th June we went to Saltram with Young Carers from other schools. The activity for the day was to design and paint pebbles, then to hide them around Saltram ready for members of the public to find. We are hoping that people will remove them from Saltram and hide them somewhere else, maybe in another part of the country!!!
After we had finished this we had our lunch and then walked around looking for places to put our pebbles, lots of places were found, some of them were very random….these pebbles are still probably waiting to be found!!!
A short time in the park and an ice-cream finished off a fantastic day.