Recommended read if your child is struggling with emotional or behaviour difficulties: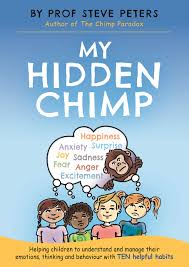 Clip to help children understand why they can lose control of their emotions:
SEND
At Laira Green we are passionate about providing the best possible opportunities for all our children. We are committed to a trauma informed approach and work closely with parents and other agencies to ensure that our children get the best possible support. We have an inclusive ethos where every family is welcome. Whatever the barriers to learning the school works in a positive partnership with parents and carers to overcome these barriers.
We are a Trauma and Mental Health Informed School. Ms Frost is our Mental Health Lead. This enables us to support children who suffer with trauma or mental health problems and whose troubled behaviour often acts as a barrier to learning.
SEND INFORMATION REPORT
SEND Information Report 2023/2024
SEND Information Report 2022/2023
SENDco: Mrs Lisa Trembath
If you would like to contact Mrs Trembath, please email inclusion@lairagreenprimary.plymouth.sch.uk
SEND SUPPORT FOR PARENTS AND CARERS
The POD is a community-based directory with a focus on health, social and wellbeing services provided by Plymouth City Council and its closest partners.
It has advice and contact numbers for support on SEND as well as other links.
https://www.plymouthonlinedirectory.com/
Other useful numbers:
Family Matters
This is a charity that can offer support/counselling for families as long as you are registered with a GP.
http://www.familymatters-plymouth.co.uk/ tel: 01752 606826
The National Autistic Society
Autism Spectrum Condition Support Group
A group of parents and carers of children with ASC who meet for social chat and organised activities. They meet regularly on a Thursday at 10am.
Address: Hamoaze House, Mount Wise, Devonport, Plymouth
Contact: sarahjbaugh@yahoo.com or telephone 01752 566100
Simply Counselling
This organisation offer counselling and free support for victims of domestic abuse.
tel: 01752 560900
PIAS - Plymouth Information Advice and Support for SEND
This is an impartial service that can support families in a variety of ways. Support includes links to parenting courses such as Strengthening Families and Incredible Year.
tel: 01752 258933
http://www.plymouthias.org.uk/
THRIVE PLYMOUTH
This is an initiative from Plymouth public health. This year the focus is on mental well-being.
https://www.plymouth.gov.uk/publichealth/thriveplymouth/mentalwellbeing/resourcesprandsocialmedia
PLYMOUTH PARENT CARER VOICE
The Plymouth Parent Carer Voice (PPCV) brings together parents and carers of children and young people with special educational needs and disabilities (SEND) in Plymouth and the surrounding area to give them the voice in the services that they use.