Eco Committee
Welcome to Laira Green Primary School's Eco Committee!
Our eco-committee consists of our democratically elected eco reps for each class. They are all dedicated, enthusiastic individuals who are passionate about helping our environment and making our school a 'greener' place!
We are working towards our eco-schools green flag status by using our teamwork across the whole school to make changes that have a positive impact on our environment.
Our Environmental Review
We had to work in teams to find out what we are already doing well and what we need to do to improve. We all took charge of different areas of the survey, working in pairs or threes.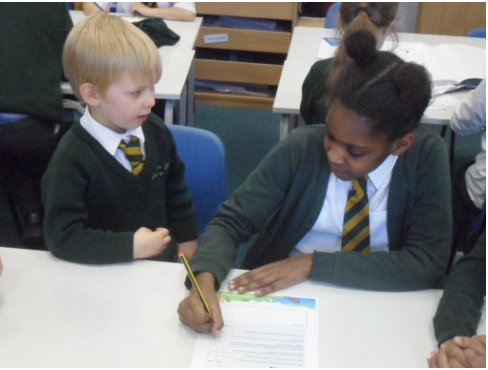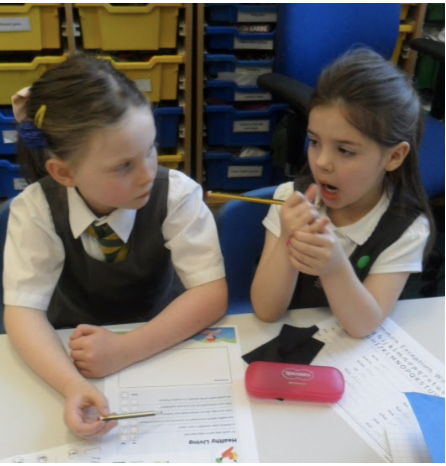 Choosing our topics
We chose our topics by looking at our areas for development and what we were really interested in and decided on marine life, biodiversity and recycling as our topics.
Our Action Plan
Next we decided what parts of each topic we wanted to change and came up with ideas. We found it tricky to narrow them down as we had so many brilliant ideas! We typed up our ideas on the computer as we had so many and then tried to narrow them down. We worked with all different people across the school, including some of our teachers, office staff, caretakers and parents. We then created our simplified action plan. You can find it on our eco-display!
Sharing our learning
We shared our findings and action plan with the rest of the school by delivering an assembly and notified our parents and governors through letters.
Our Biodiversity projects
Bug hunts - we carried out bug hunt surveys across many year groups to find out about biodiversity in our school playgrounds, our allotment and the local community church garden.
From this, we created tally charts and noticed that the allotment's wildflower section has the most biodiversity. We think they don't like our school grounds as a habitat at the moment as there isn't enough food and shelter for them to survive.
We are now going to use what we have learnt to create a bug hotel in school and we will surround it in wildflowers to attract insects.
RSPB Bird watch
KS1 also participated in the RSPB bird watch (even though it was raining!) and investigated why we didn't see many birds. We have already started to plan ways to attract more birds by investing in bird boxes and feeders.
Christmas Decorations
We also created Christmas gifts that would help to improve biodiversity in our community. We worked with the school council to make reindeer food that was also enjoyable for birds. We used a mixture of oats, seeds and bran flakes in recycled brown paper cones decorated as reindeers and sold them at our school fair.

We also made christmas decorations that were bird feeders, using cheerios and wire.
Our Marine Life topic
We wanted to find out why marine life is suffering in our current climate. We had visits from a range of wonderful experts who explained the further issues with plastic waste and its impact on ocean wildlife.
Jo from the National Marine Aquarium taught us about the effect of plastic on animals by studying the stomach contents of hammerhead sharks. We were surprised to see how much plastic was in their stomach! We also had a VR tour around their habitat.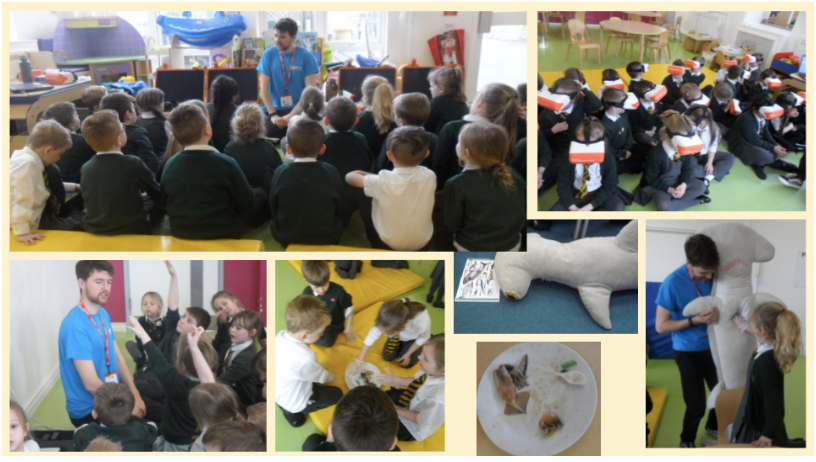 Our PTA are also very passionate about supporting the eco-committee. One of our PTA members came in to discuss what we are doing so far and how we could make changes to our PTA organised events to reduce plastic waste.
We were passionate about raising awareness of how to reduce plastic use by running our 'Plastic Free Day'. We had a visit from Ellie Jackson who shared her storybook 'Duffy's Lucky Escape'. She taught us how sea turtles often eat plastic bags as they mistake them for jellyfish and how this can make them ill. We were inspired by her messages and carried out our own research and posters to raise awareness.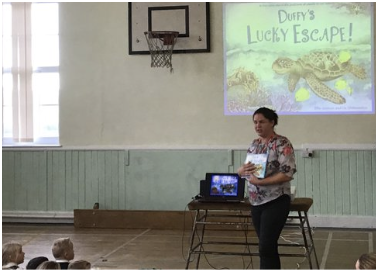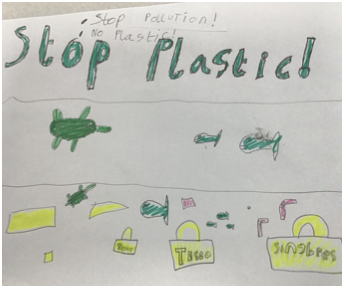 We also carried out litter-picking sessions.
Our First Lego League group supported this by using plastic waste as the topic for their innovation project!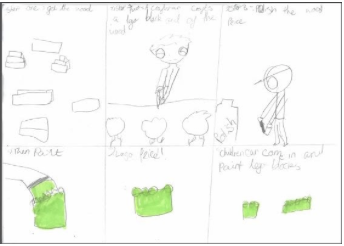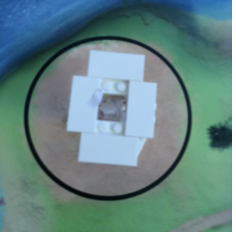 Following from our discussion with the PTA, we wanted to encourage classes to come up with eco-friendly ideas for their class stall. The eco-committee made a powerpoint of recycled or plastic free decorations and crafts and shared it with all the teachers to help them with ideas. We saw the impact of this on the stalls and on our class Christmas tree decorations.
Many of our children have found this topic really engaging and have written letters rto different companies, both in lessons and in their own time, sharing how they could help to make an impact on reducing plastic pollution.
Our Recycling topic
We learn about the importance of recycling, but also the other 'R's. We looked at how to reduce our use of items and reuse them. We noticed that lots of people only use carrier bags once so we sold reusable cotton bags that you can decorate yourself. Children were also encouraged to bring in old unwanted items to sell on a stall at our school fair to encourage people to reuse items by giving them to other people to enjoy.
Year 1/2 also visited MVV Devonport to find out more about recycling. They were very impressed by our knowledge and super questions that we asked! When we came back to school, we decided to use recycled materials for our music and science lesson about sound. We made a recycled orchestra! We loved visiting MVV Devonport so much that we have recommended it to our Y5/6's who will be visiting it later this year.
When Alex Mack visited Y3/4, she taught them about recycled materials and why they are important. She also taught us about recycling in Devon.
We are really thankful to the wonderful parents who came in to support our learning about recycling and made crafts from recycled materials.
We have looked into arguments about recycling and plastic across the school as part of our English lessons.
If you are interested in finding out more about our eco-committee, have a look at our notice board in the main hall or ask one of the reps! They wear a metal eco-badge and are always excited to discuss our work.