Useful Links
English
AUTUMN 2020
Prior to lockdown, Year 5/6 created poems for an ekphrastic poetry competition. Ekphrastic poetry involves choosing a piece of artwork and creating a poem about it. In Birch class, we chose 'Crosshatch Pylon' a painting by artist Mark Mulholland.
We have now been informed that, out of more than 600 entries received, one of our 2019/2020 Year 6s won first prize in their age group: a huge well done to Amber F-B. Highly commended was Aileen H (Y5) and commended was Jayden D-R (Y5). Amber won a poetry book and a framed copy of her poem which I would encourage you to read on our website as it's marvellous!
Check out how we celebrated World Book Day 2020 HERE
At Laira Green we follow the National Curriculum for English which can be found here
English Curriculum at Laira Green
English Curriculum at Laira Green
Phonics
What is phonics?
The 'Understanding Phonics' video (which is available through the link below) clearly and simply explains phonics.
What is Read Write Inc.?
At Laira Green, we use Read Write Inc (RWI) in conjunction with other methods, to teach our children to read accurately and fluently with good comprehension. The children will learn to read and write 40+ sounds through memorable images and dittys. A variety of books are used that support each of the phonemes and these are used in a specific order that best supports this development. The 'What is Read Write Inc.?' video (which is available through the link below) clearly and simply explains this teaching system. It is worth noting that we have developed some amendments to the program that mean it differs slightly from the full description in the video.
Read Write Inc. explained - Video
It is crucial that the sounds are pronounced correctly - and this may be very different to the way you were taught at school. We therefore recommend viewing the RWI video below which clearly explains this:
How to say the sounds - video 1 and video 2.
...and a demonstration from Ruth Miskin
here
Phonics Screening
In June, pupils in year one will complete a phonics screening. This is a national test. The following video explains more about this test. If you have any questions, your child's class teacher will be happy to chat with you.
Children who did not achieve a pass mark in year one will be re-tested in year two.
Reading
How to Read with Your Child
Reading aloud with your child is an important part of their education. Watch this quick video for some hints and tips on how you can make the most of your reading together time.
What is Accelerated Reader?
Within Year One, most children will be introduced to Accelerated Reader. This is a fabulous resource that opens up a world of books for every child. Within the AR system, children participate regularly in online Star Reading Tests. These provide the children with a range of book levels which are accessible to them. After reading each book, the children take an online book quiz which checks how much they have understood. The data produced by this process is used by class teachers to ensure the children are accessing books appropriate to their reading ability, and ones that will also challenge their skills.
For further information, click on the link below:
Fancy some
free

online books?

Oxford Owl is a fabulous resource that allows you to view books online for free! Why not save the link on your mobile phone so you can access the books when you're out and about?

Oxford Owl - free online books

Throughout the school we use Accelerated Reader to support our teaching of reading and aid in our extensive efforts to develop a life-long love of reading. Information can be found

here
School Library
We have a wonderful library at Laira Green. Our shelves are bursting with fiction and non-fiction to tickle your reading tastebuds! Children are able to scan out up to four books each to take home. They should have at least one book from Accelerated Reader on loan (depending on the size of the book and whether it is term time or school holidays). Our collection is supported by Plymouth Schools Library Service, which means we have access to thousands of texts which are updated termly across the school. If there is something you would like to read but can't find on the shelves, just ask Mrs Price and she will request a copy.
Within our classrooms, we have two additional sets of books for you to read: a set of topic books to match your classroom learning and a set of books by your class adopted author. With so much choice, where do you begin?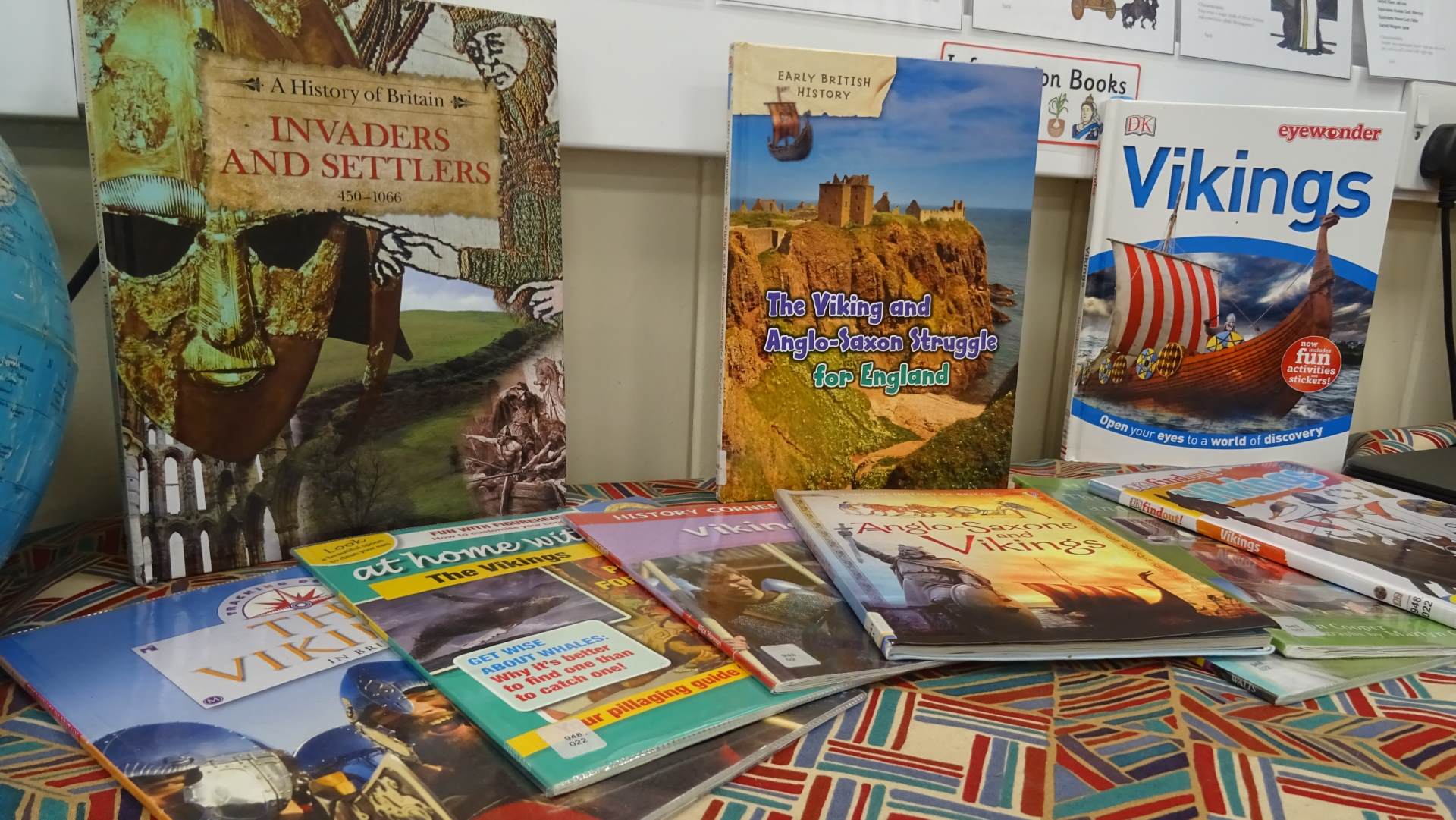 Adopted Authors: Inspiring Reading for Pleasure
Authors 2019/2020
This year, every team has 'adopted' several authors. Each class will keep one author for two terms. They will enjoy at least one class reader written by this author and will have opportunity to borrow others.
See below for the authors currently on rotation during the 2020-2021 academic year .If you click on each name, you will be taken to a website all about the author.
Years 1 & 2
Nick Sharratt, Lauren Child,Michael Bond,Janet&Allan Ahlberg,Jill Murphy,Simon James
Years 3 & 4
Michael Morpurgo, Anne Fine and Jeremy Strong
Years 5 & 6
Chris Riddell, Emma Carroll and Anthony Horowitz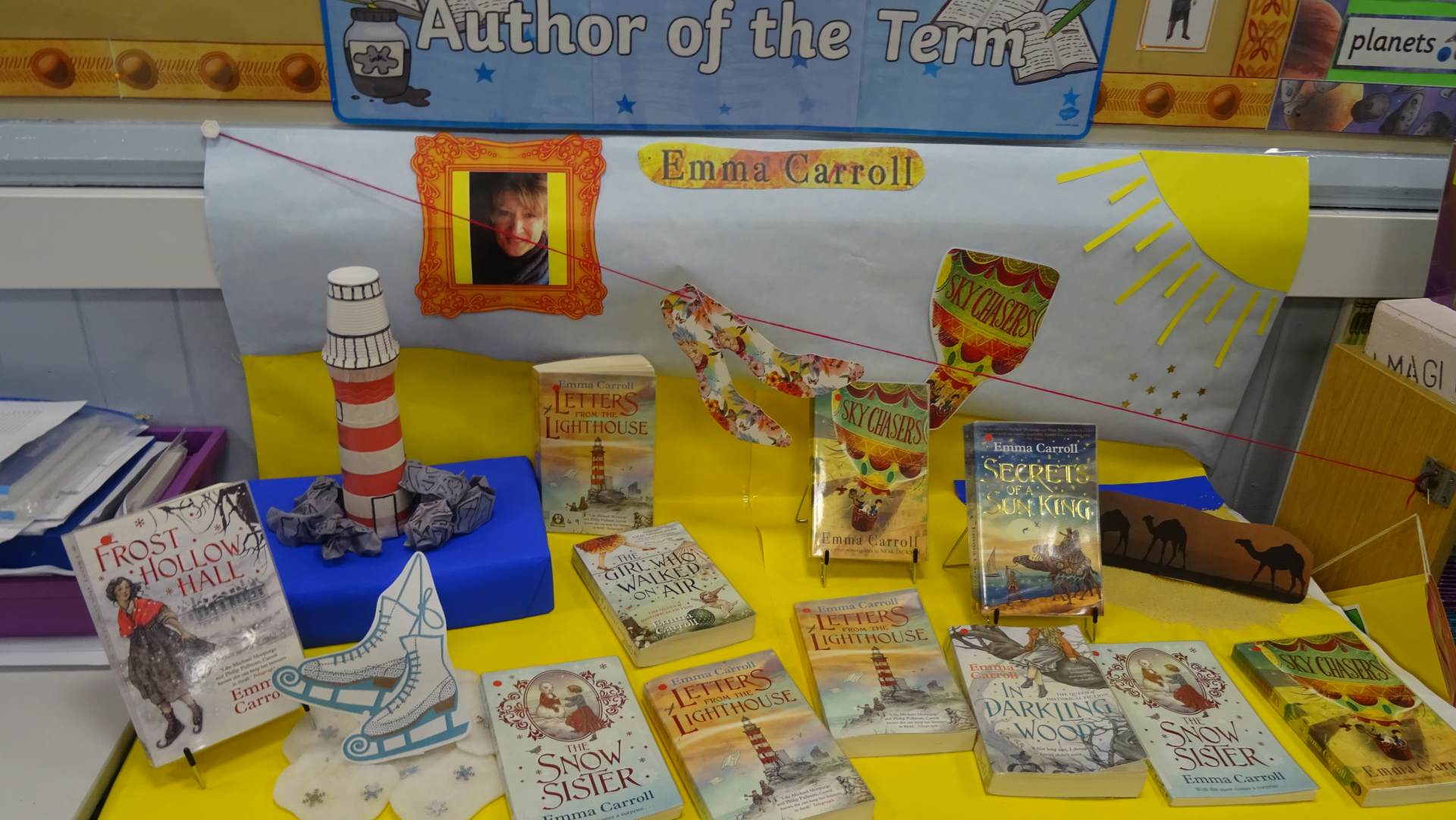 Spellings / Word Lists
High Frequency Words
The words which occur most frequently in written material, are known as High Frequency Words. When learnt by heart, they are words that help towards the fluency of reading. For this reason, it is important for all children to recognise these words by sight and be able to spell them. The first 200 High Frequency Words should be learnt in Key Stage One.
Spelling Lists
In Key Stage Two, children are expected to be able to spell certain words. Throughout the year, children will be taught these words in their spelling lessons. The words can be found here:
Helping your child with spellings
You can find your child's spelling list on your class pages each term.
Learning spellings doesn't have to be boring. Keeping things fun and interactive will help them to be motivated and to learn the spellings. Here are just a few ideas that you can use at home to help your child:
Rainbow write - write every letter in a different colour;
Red vowels - use red for the vowels (a,e,i,o,u) and another colour for all the other letters;
Chalk and water brush - write the word in chalk first and then paint over the top with water (on a chalkboard or even the pavement!);
Pyramid writing - see example below;
Bubble writing - draw the bubble outline and then write the letters inside;
60 second write - start by staring at the word for 30 seconds, then see how many times you can write it in 60 seconds. Repeat and try to beat number of words written;
Spell aloud - can you say the letters out loud rather than writing it down?
Backwards - write the words out backwards;
Mnemonic - create a phrase to help you remember the spellings. (eg. because = Big Elephants Can Always Understand Small Elephants);
Type it out - use a computer to type the words instead;

Spot the tricky bit

- look at the words and pick out the tricky bits (eg. silent letters / confusing vowels). Write the words in a way that highlights the tricky bits;

Say it like it is

- say the word as if the silent letter is read aloud (eg. knife = "K-nife")
There are so many more ideas. Why not search the internet to find plenty more?
Writing
Daily Writing
Writing opportunities occur across the different curriculum areas - not just in English lessons. Every stage of the process is celebrated from first draft, through the editing process and into the final presentation. Children are given opportunities to present their writing in different formats including hand written and typed up on Chrome Books.
Handwriting
From the earliest stages of writing letters, the children of Laira Green are taught to use entrance and exit flicks. This is designed to help them to progress to cursive (joined) writing with greater ease. The link below contains a document to show how we form each letter and the ditties we use to remember them.
Early stage letter formation information sheet
As children move through the school, it is expected that their handwriting continues to improve in neatness and consistency. Pens are used when the children can join their writing in a clear, neat and consistent manner.
English National Curriculum Documents from the government
National Curriculum for English
Appendix 2: Vocabulary, Grammar and Punctuation
Glossary (particularly useful for explaining the meaning of the words we use during our grammar teaching)
World Book Day 2019
What a fantastic day!
Our theme this year was 'Share a Story' and every child and adult enjoyed sharing stories in school. The day began with tantalising extracts read in assembly by the teachers and went on to include year 5 & 6 teaching year 3 & 4 how to read aloud with expression and clarity. Following this, the year 3 & 4 children read their stories to year 1 & 2 children who also had the opportunity to read their home reading books aloud. Other events included a very popular and successful 'book tasting' across Key Stage Two - the children just didn't want to put their books down! After a democratic vote, Foundation Stage enjoyed watching a CBBC Book at Bedtime. Years 3 & 4 have also had the wonderful opportunity to select a book to order and take home to keep.
No Pens Wednesday
In October, the school took part in No Pens Wednesday. Here are some of the fun activities we enjoyed:-
What to read
School Reading list is a useful website that contains lists of suggested books for each age group. Click on the links below to be taken to the website.