Maths
Welcome to the maths page at Laira Green Primary School.
We love our Maths lessons and are proud of all of our achievements.
Please take a look at some of the Maths activities and events we have been doing recently and simply click on the links to try some Maths games with your children and families!
POSTER COMPETITION FROM EXETER MATHS SCHOOL
Recently, some of our Year 6 and Year 5 children entered a Maths competition run by The Exeter Maths School.
Year 6 Mathematics Poster Competition
Produce an A3 poster with the title:
Natural occurrences of the Fibonacci Sequence
The poster should include:
Information about the Fibonacci Sequence, what it is and how it became well known
The results of your research into natural occurrences of the sequence
Some ideas of your own
Here are some of our ideas:
on Scribd
LADYBIRDS ARE LOVING THEIR MATHS ACTIVITIES !!
Our Foundation Stage children have been spending lots of time learning about numbers and shapes and money. They have practised saying numbers, ordered numbers, compared numbers, learnt to recognise that a digit represents a number of objects and even started to write their maths on whiteboards!!
Please look at these photos of our wonderful Ladybirds in action: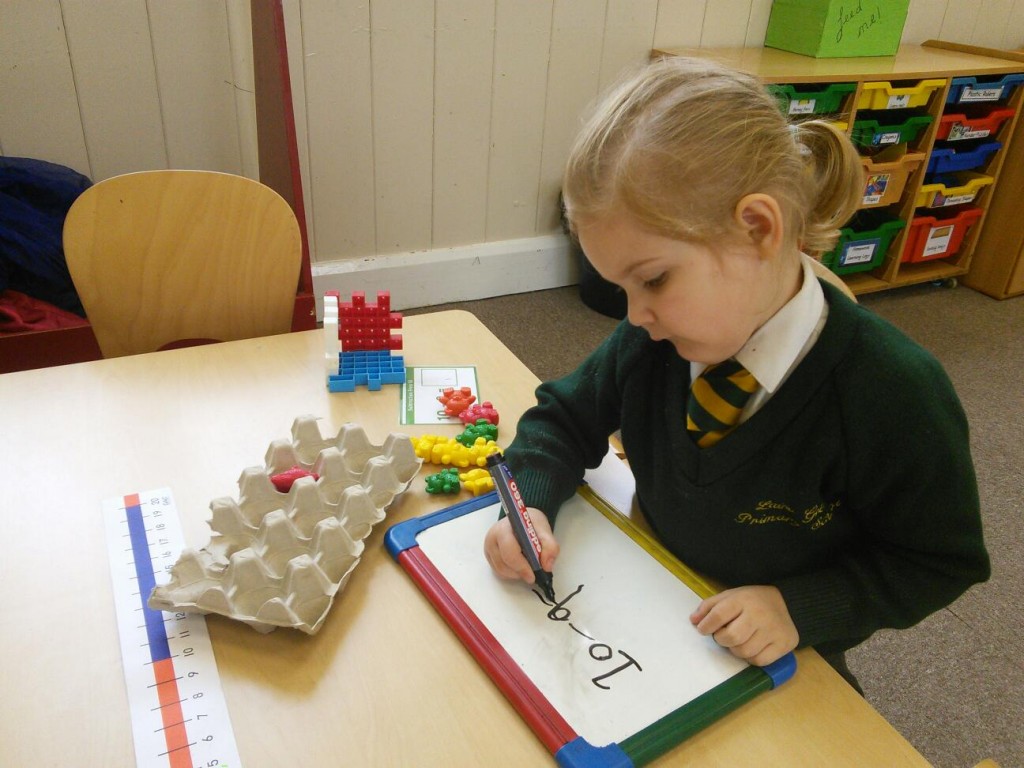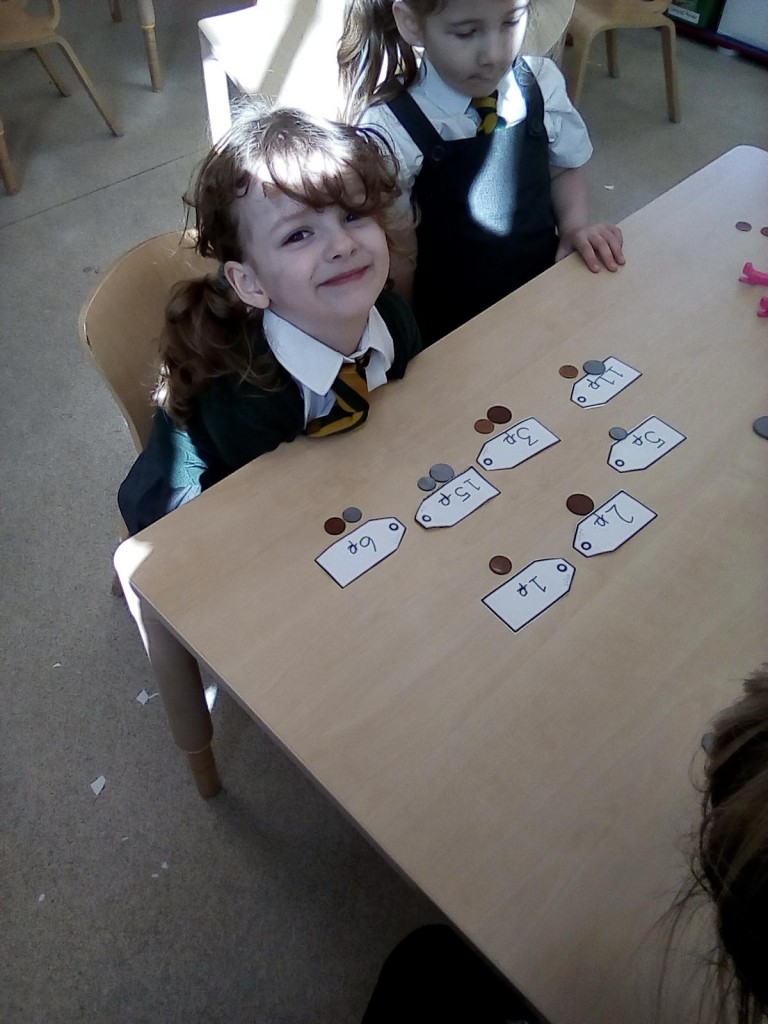 If you want to practise number order with your child, try this website:
https://www.topmarks.co.uk/learning-to-count/gingerbread-man-game
https://www.topmarks.co.uk/ordering-and-sequencing/caterpillar-ordering
PRACTICAL MATHS!!
At Laira Green we make sure that we can feel and see and interact with our Maths as much as possible. We talk about, discuss, explain, question and show our understanding at every opportunity. Here are some children from Birch class reading scales to learn about capacity and also making some patterns to look for sequences..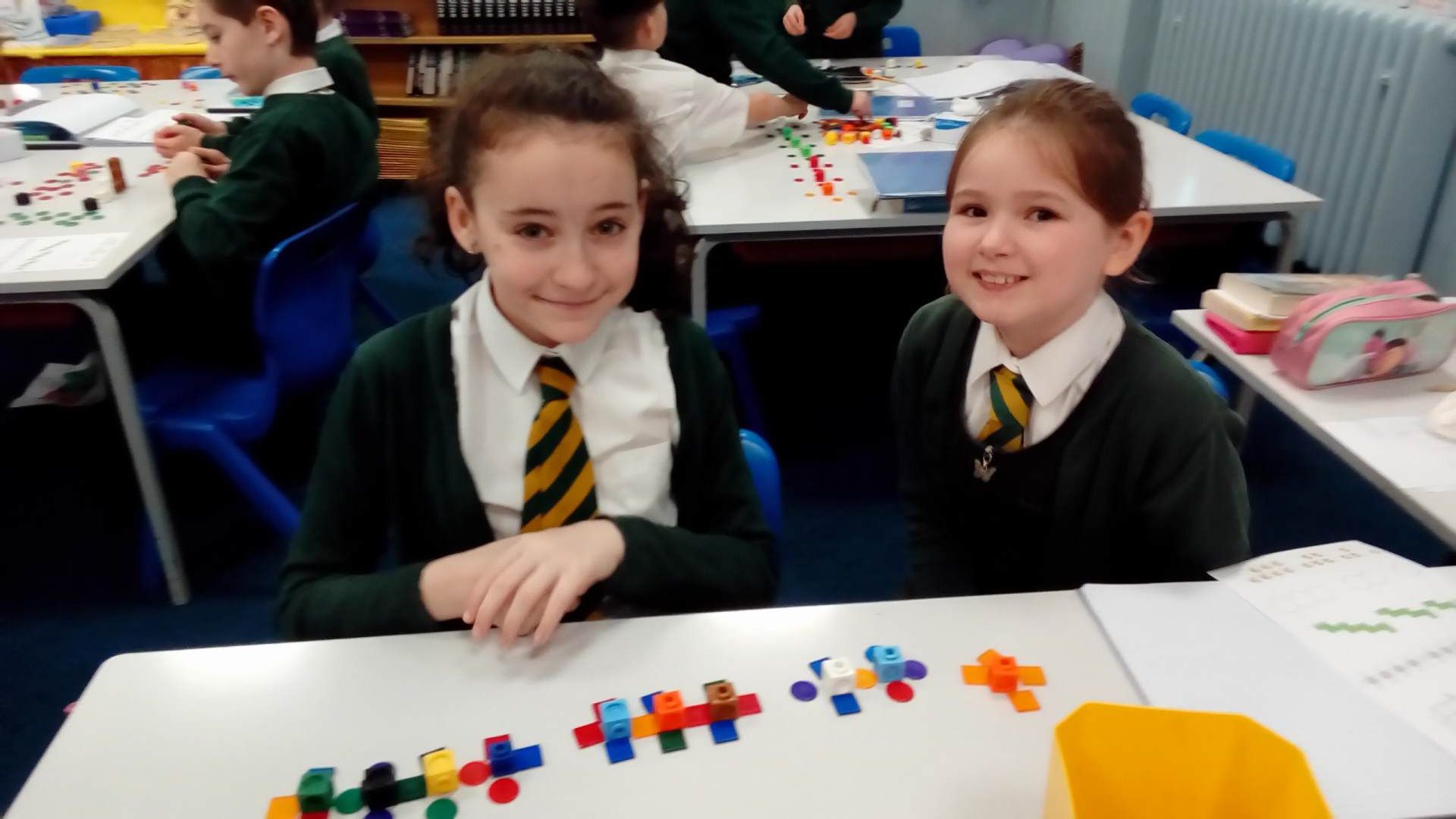 Here are some children from Maple class measuring in litres and millilitres outside in the fresh air. They were learning how read scales, how to compare different volumes, how to order everyday objects e.g. an eggcup and a cup in order of capacity. It was very exciting and they learnt lots and lots.
Please see the link below:
LINK HERE
If you want to try to read some scales with your child, here is a link:
http://www.ictgames.com/mobilePage/mostlyPostie/index.html
We supported the NSPCC by taking part in Number day on Friday 1st February with lots of different activities.
TT Rockstars Competition
Friday 1st February 2019
Last Friday on NSPCC Number Day, Laira Green Key Stage 2 had a TTRockstars Competition in the hall.
Mr George kindly set up two screens and two Chromebooks so all the children could could watch our finalists go head-to-head. There was much cheering and support from the audience!!
We had six finalists from each year group:
Maple Year 3 Clyde G-C and Willow F
Oak Year 3 Lucas W and Mackenzie H
Apple Year 3 Max B and Charlee P
Maple Year 4 Sekani F-C and Kyra M
Oak Year 4 Erin R and Karson T
Apple Year 4 Darci-Rose J & Frazer R
Hazel Year 5 Charlie P and Kieran H-K
Birch Year 5 Cameron J and Finn L
Cherry Year 5 Kristian K and Karl A
Hazel Year 6 Michael N and Daisy G-W
Birch Year 6 Jude L and Charodon B
Cherry Year 6 Diego L and Jack H
We had a fantastic LAIRA GREEN CHRISTMAS FAMILY MATHS QUIZ
this week in the hall after school.
Lots of children came with their families and took part in the maths quiz in the hall. There were questions around the walls for the children to answer, some for Key Stage 1 and some for Key Stage 2. There were plenty of tables with maths puzzles to solve and questions to answer. Our Year 6 volunteers were amazing helpers and encouraged the younger children to think mathematically and find solutions. There were prizes for completed quizzes and lots of tea and coffee and biscuits for all!
Many thanks for children, families and staff who attended - look out for the next maths quiz which will be in the Spring Term.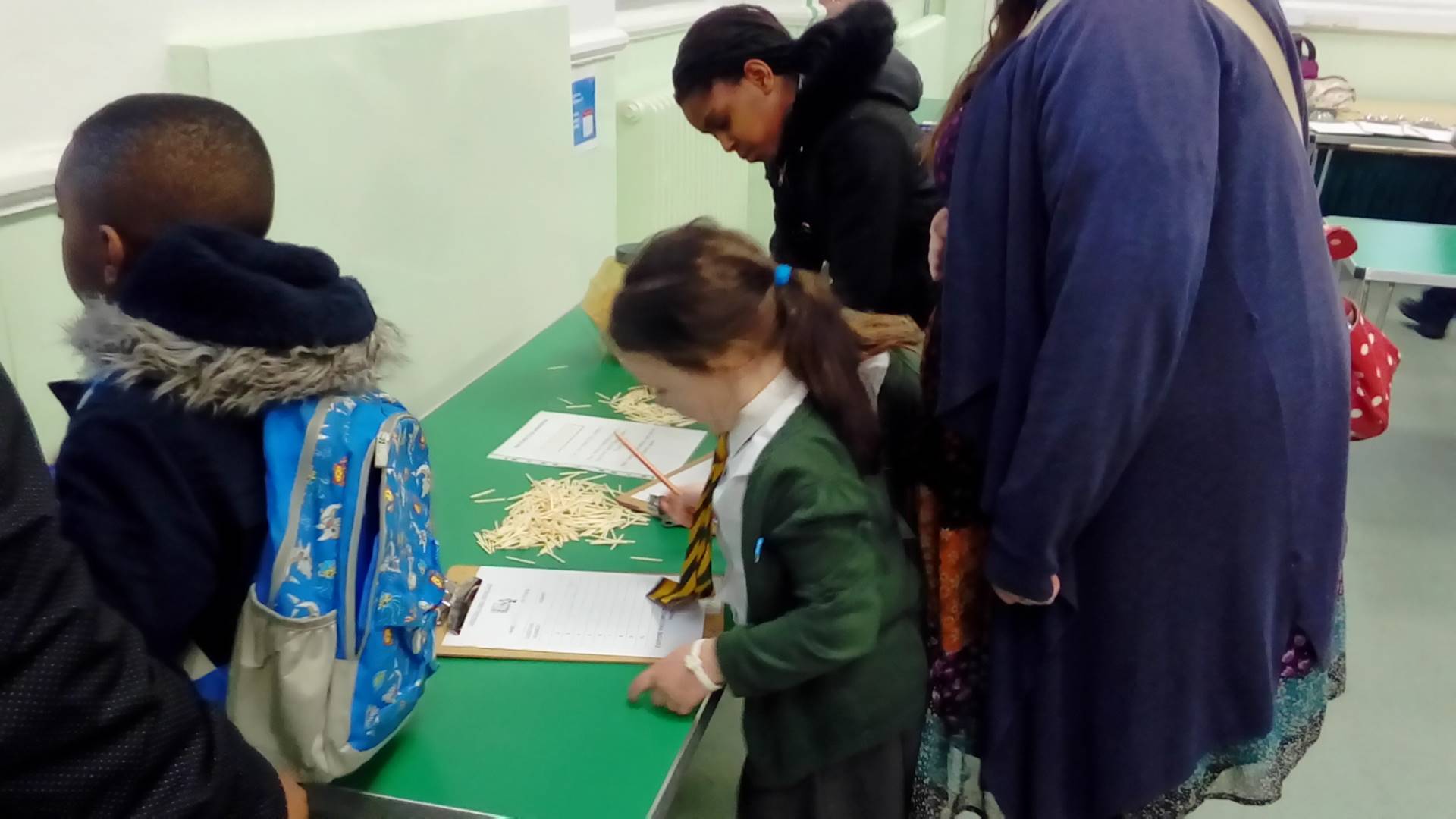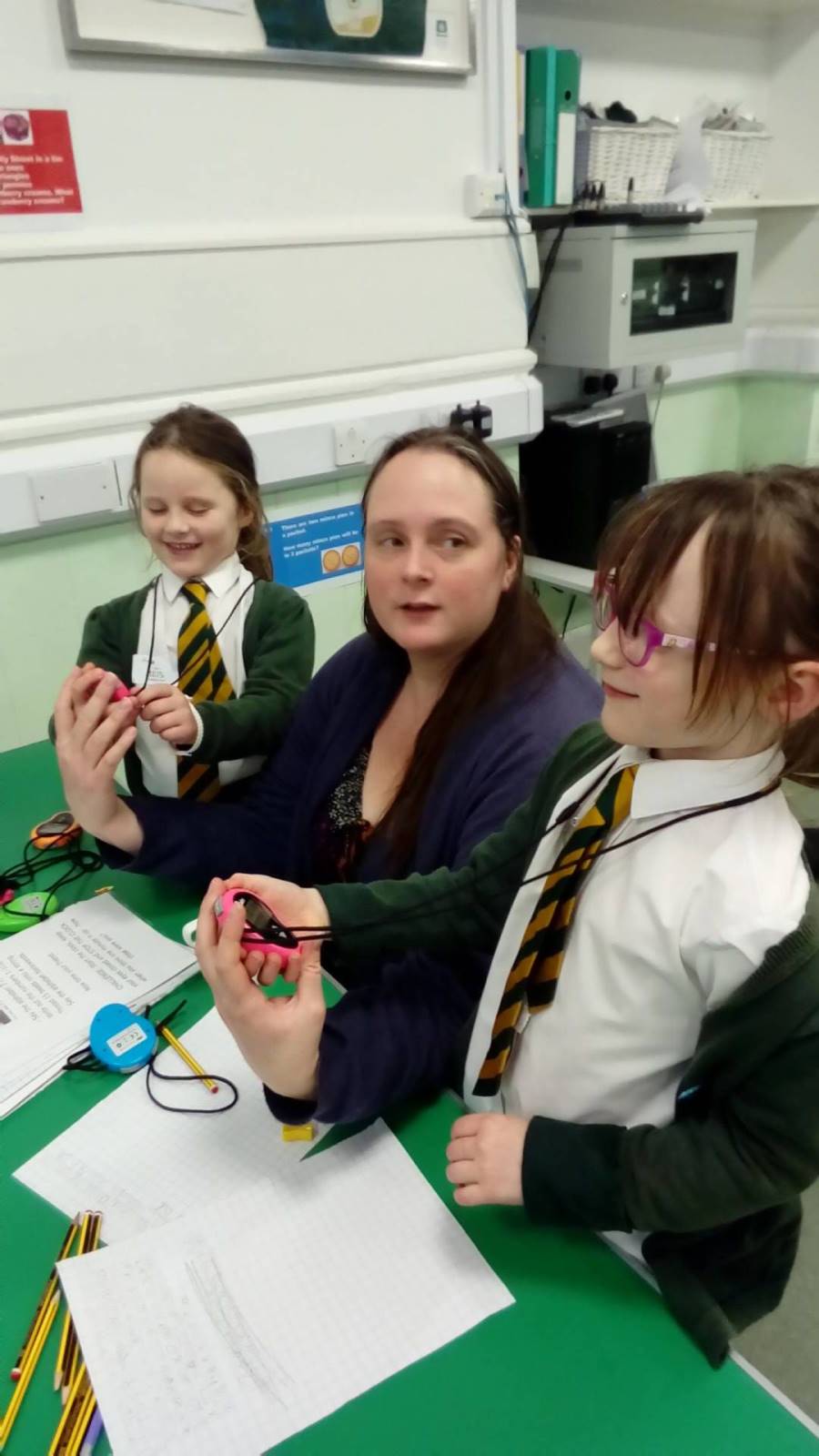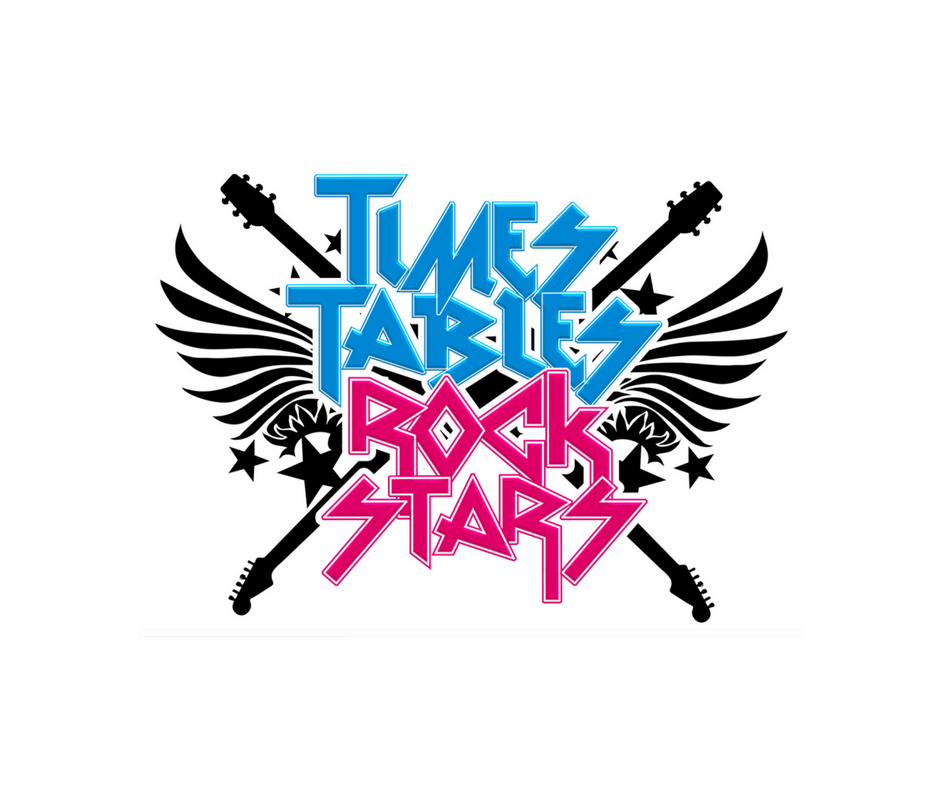 How to login in to TT Rockstars
Enter Username and Password
Head over to the Garage section
Hit PLAY and enjoy
When you have finished make sure you log out!!!!

At Laira Green, we aim to provide a high quality maths education – teaching children the essential skills and knowledge to develop an understanding of the world, and to create a natural curiosity and love for maths as a subject.
"Mathematics is a creative and highly inter-connected discipline that has been developed over centuries, providing the solution to some of history's most intriguing problems. It is essential to everyday life, critical to science, technology and engineering, and necessary for financial literacy and most forms of employment. A high-quality mathematics education therefore provides a foundation for understanding the world, the ability to reason mathematically, an appreciation of the beauty and power of mathematics, and a sense of enjoyment and curiosity about the subject." (The New national curriculum in England framework document, July 2013)
The National Curriculum for mathematics aims to ensure that all children work on FLUENCY, REASONING and PROBLEM SOLVING. Children at Laira Green should:
become fluent in the fundamentals of mathematics, including through varied and frequent practice with increasingly complex problems over time, so that children have conceptual understanding and are able to recall and apply their knowledge rapidly and accurately

be able to reason mathematically by following a line of enquiry, conjecturing relationships and generalisations, and developing an argument, justification or proof using mathematical language

be able to solve problems by applying their mathematics to a variety of routine and non-routine problems with increasing sophistication, including breaking down problems into a series of simpler steps and persevering in seeking solutions.
HELP YOUR CHILD LEARN MATHS EVERY DAY - HERE ARE SOME TIPS:
Maths in every day activities:
When shopping, help your children calculate change or boy-one-get-one-free offers or when items are reduced.
Count the stairs every time you use them.
When watching a football game or playing on the Xbox, talk about what players' statistics mean and help them take notice of their own gaming statistics.
Look for numbers on car number plates, house doors, price labels, cooking instructions, barcodes, road signs, bus stops etc. Numbers are everywhere, if you look around.
When cooking, try halving or doubling a recipe, and assist children in working out the new proportions.
Encourage your child to wear a watch and to check the time their favourite TV programme comes on and work out what time it finishes. Show them the time on the clock when it is their bedtime or time to get ready for school.
Play maths games.
Games like Yahtzee, Monopoly, Uno and traditional and card games like Pontoon all rely on skills necessary for maths, such as counting, categorizing, and estimating.
Playing with Lego, Knex and assembling jigsaw puzzles can help children learn spatial skills and recognize patterns.
Find small ways to practice maths at home.
Keep counting everything - count the potatoes on your plate, count the books on your shelf, count your marbles or your cars or your pencils.
Sort your toys into colour piles of size piles or type piles.
Arrange teddies in order of size or try to make a pattern from your Lego.
Play a Game online
Minecraft helps with spatial awareness, as does Tetris.
Have a look at the links below and find a game to play with your child on a tablet or computer.
YOUNGER CHILDREN
Hit the Button - number bonds
https://www.topmarks.co.uk/maths-games/hit-the-button
NUMBER TIME - This website has games, short videos (Addem and The Ants) and songs
http://www.bbc.co.uk/schools/numbertime/
Treasure Quest Addition - drag the ball to the correct square in the addition grid - change the level to suit your child
https://www.mathplayground.com/treasure_quest_addition_chart.html
OLDER CHILDREN
TopMarks Maths games - a host of games to play on all areas of maths
Big Favourite at Laira Green
https://www.topmarks.co.uk/maths-games/7-11-years/ordering-and-sequencing-numbers
BBC Bitesize Key Stage 2 - information and games on EVERY topic from the maths curriculum
https://www.bbc.com/education/subjects/z826n39
Maths Fishing Multiplication - you can choose your level
https://mathsframe.co.uk/en/resources/resource/306/Maths-Fishing-Multiplication
Placing numbers on a numberline - choose your level and go for it!
https://mathsframe.co.uk/en/resources/resource/37/placing-numbers-on-a-number-line


NSPCC NUMBER DAY - FEBRUARY 2ND 2018
Laira Green children have been taking part in some fundraising for the NSPCC on Number Day 2018. Children had the choice to come to school in mufti for a small donation to the NSPCC. All children have been talking about the work of the NSPCC and about Childline.
Cherry Class made some number biscuits and sold them at breaktime - they all sold out pretty quickly! The children said they were delicious!! They made over £40.00 which will be donated to the NSPCC.
Each class has been running a maths competition for each colour house. The children have been competing in maths quizzes and on Times Tables Rockstars to find the winner from each colour house. These children will be doing further quizzes next week - well done to all!!
Here are some photos of the event:
LAIRA GREEN MATHEMATICS CALCULATION POLICY
If you are interested in the methods we use for calculations in maths, here is a copy of our calculation policy. There are times when children need to use mental methods but there are certainly times when pencil and paper is the only way to go!
This policy outlines the written methods we teach in each year group to allow the children to progress in a logical manner to the more traditional methods for calculation.
If you have any questions about this policy, or anything else related to maths at Laira Green, do speak to Mrs. Nightingale.
Family Christmas Maths Quiz at Laira Green Primary School
On Wednesday 6th December, children and families were invited to come in after school and take part in a Christmas-themed Maths Quiz. Lots of children took part, wandering around the hall and school corridor with a clipboard and a pencil, looking for the questions and trying to solve them. Our wonderful parents tagged along and helped their children with the maths involved.
When the children had found all ten questions for their age group, they came back to the hall to collect their prize - a big chocolate coin! You can see some of the children in the photos.
Then they were invited to have a hot drink and a mince pie or a biscuit - lots enjoyed these treats! Around the hall were plenty of maths challenges to keep the children (and adults) busy including making 3D shapes with Polydron, solving problems with money, making Christmas patterns on a pegboard and many more.
Thank you to the adults who helped with the refreshments and the quiz and here's to many more maths events like this at Laira Green in the future!