PSHE
At Laira Green, we believe in providing our children with a PSHE education that will stand them in good stead as they mature into young adults. I lead PSHE throughout the school to ensure children receive age-appropriate knowledge that is built upon year-on-year through open and honest dialogue and interesting activities. Below is some more detailed information relating to our PSHE.
Mr Jane
'What is PSHE?' you might ask. Well, it stands for Personal, Social, Health & Economic education.
Click the links below to read the relevant school policies:
Relationships and Sex Education Policy
Drugs, Alcohol & Tobacco Education Policy
We follow the Social and Emotional Aspects of Learning (SEAL) scheme of work which was designed to:
"… develop the underpinning qualities and skills that help promote positive behaviour and effective learning. It focuses on five social and emotional aspects of learning: self-awareness, managing feelings, motivation, empathy and social skills.
The materials help children develop skills such as understanding another's point of view, working in a group, sticking at things when they get difficult, resolving conflict and managing worries. They build on effective work already in place in the many primary schools who pay systematic attention to the social and emotional aspects of learning through whole-school ethos, initiatives such as circle time or buddy schemes, and the taught personal, social health and economic (PSHE) education and Citizenship curriculum.
The materials are organised into seven themes: New Beginnings, Getting on and falling out, Say no to bullying, Going for goals!, Good to be me, Relationships and Changes. Each theme is designed for a whole-school approach and includes a whole-school assembly and suggested follow-up activities in all areas of the curriculum. (SEAL website).
WOW Badge competition
Plymotion and Sustran Award Ceremony at Plymouth Guildhall
Click HERE to see the Press release
Anti Bullying week 2019
Autumn 2018
Anti-Bullying week: This year we joined in with the 'Odd socks day' on Monday 12th November. We also had an assembly on the theme for this year 'Choose Respect'. In our classes we learnt more about what respect means and how to show it - take a look at all our work:
2017-18
In view of it being Armed Forces Week, the Year 6s visited the Naval Heritage Museum which Ruby thought was inspirational as it made her consider a career in the navy; Reece especially liked learning about how ships can be identified by their figureheads and Levi found it fascinating to learn that in the old days, sailors used salt to preserve food on board ships. All of the children seemed to enjoy dressing up in the various forces uniforms; the hats were especially popular! Click here to view our gallery of pictures.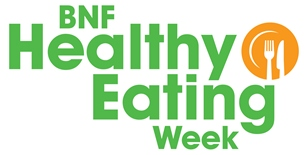 The entire school was a hive of activity for Healthy Eating Week again this year. Every child enhanced their knowledge of healthy eating and healthy living with a range of hands-on activities and visitors such as Warburtons and Yo Sushi. Click here to view a PowerPoint of activities and photos.
Our Year 6 children had an exciting week last week as they attended the Junior Life Skills event at Bull Point to learn real life skills. These included sea safety, resuscitation, using public transport safely, railway safety, how to avoid electricity hazards and staying safe at home. The chip pan fire demonstration was a huge hit with children amazed at the ferocity and size of the fire caused by throwing water on to the pan. Click to view more pictures of the event.
During Summer 1 term, Key Stage 2 took part in a Parliamentary Debating assembly which reminded them about the British Value of Democracy. Following the assembly, Year 5/6 children took part in debating workshops to further embed how democracy works. Click here to view the photos.
On Wednesday 23rd May, Mrs Price took Levi, Ruby, Eboni and Isaac BM (our Year 6 School Council reps) to the final City Youth Council (CYC) meeting of the year.
As with the previous two meetings, this one was full of fascinating speakers, a yummy lunch and the dramatic surroundings of the Council Chambers.
The first guest speaker was Nicola Murray, a conservation biologist, from the National Marine Aquarium (NMA). This was arranged by Mr Madeley as the CYC expressed concern about the plastics issue in our January meeting. Nicola asked the CYC to think about the importance of the ocean, why we need it for our existence and what dangers it might be facing. Our 4 reps came up with some super ideas, including medicine, discovering new species, a source of food etc. The CYC then took an in-depth look at the importance of the ocean and how it is being affected so badly by plastic pollution. They were horrified to learn that 8.3 billion tonnes of plastic is created, the same as 1 billion elephants! 12 million tonnes of plastic ends up in the ocean every year! 20% of this is from fishing gear and a huge 80% is land based waste. At break time, the children got the chance to meet with Nicola informally and ask any questions they had.
After break, Nicola was joined by a colleague from the NMA and together the CYC turned their thinking to what steps needed to be taken towards a plastic free school and a plastic free city. The CYC then worked collaboratively to compile a list of steps to put to Plymouth City Council to action.
The NMA have invited pupils to a plastic pollution seminar on 13th July, which our school will be attending.
During lunchtime, children were given the opportunity to meet with guests from Age UK and to chat to them informally. Children had been made aware beforehand that they would be meeting with them and so went prepared with some questions. Mrs Price reported that our students really enjoyed this opportunity and were incredibly friendly and polite towards the guests.
After lunch, Claire Puckey from Dementia Friendly City spoke about dementia and what it is, as well as introducing her Dementia Friendly City initiative for PCC. One of the key areas that Claire has been asked to focus on is awareness within schools. Our students admitted that they didn't have a lot of understanding of dementia and were shocked to learn that 1:3 people know someone with dementia. Our school PSA, Ms. Frost, has already had some training with Claire and we hope to be introducing the initiative next year.
The CYC meeting for the year ended with looking ahead to new elections for next year's City Youth Council, as well as information about how to apply for the Youth Parliament.
Mrs Gallagher
British Values - Individual Liberty.
We have been exploring the British Value of Individual Liberty. In Birch class, the children conducted some research, discussed what Individual Liberty meant to them and wrote and recorded their own videos to explain Individual Liberty to others. Here are their contributions:
Laira Green is pleased to announce that it now has its very own Dental Champion. As part of our mission to ensure our children stay healthy, we have joined in with a programme designed to maximise children's dental health. Current statistics have revealed that nationally, children's dental health is declining, leading to lifelong dental issues and a loss of schooling whilst they undergo treatment.
Miss Lisa Bickford, one of our Foundation Teaching Assistants, has completed a tailor-made training course to qualify as our Dental Champion. She has rolled the programme out to all of our Foundation and KS1 classes, and children are now spending 5 minutes a day getting into the regular habit of brushing their teeth after lunch. The children are very enthusiastic!